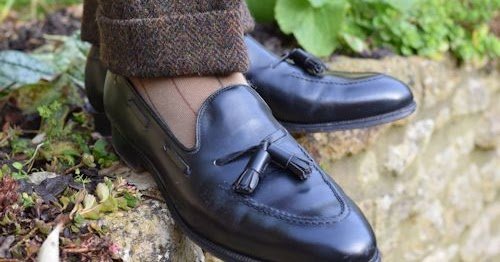 Leather shoes are a wardrobe staple for any well-dressed person. Navy blue leather loafers, in particular, are a classic, stylish accessory that can elevate any look. However, caring for leather shoes, especially navy blue ones, can be tricky due to the delicate nature of leather.
In this article, we will provide tips and tricks on how to properly care for your navy blue leather loafers to ensure they stay looking sharp and last for years.
1. Clean Your Loafers Regularly
Begin by applying the saddle soap to the cloth and then carefully work it into the leather.
Make sure to cover the entire surface, including the sole and the heel. Work in circular motions, taking care not to rub too hard. This will help to remove any dirt and grime that have accumulated over time.
Once you've finished applying the saddle soap, use the toothbrush to clean the stitching and seams. Gently scrub away any dirt that has built up around these areas. You can also use the toothbrush to get into any crevices or hard-to-reach areas.
When you're finished, use a damp cloth to wipe away the remaining soap. Allow your loafers to dry completely before wearing them.
2. Condition Your Loafers
You'll need to condition your loafers every few months or so, depending on how often you wear them.
To condition, your shoes, first use a soft cloth or brush to remove any dirt or dust. Then, use a leather conditioner to apply a thin layer of protection to the leather.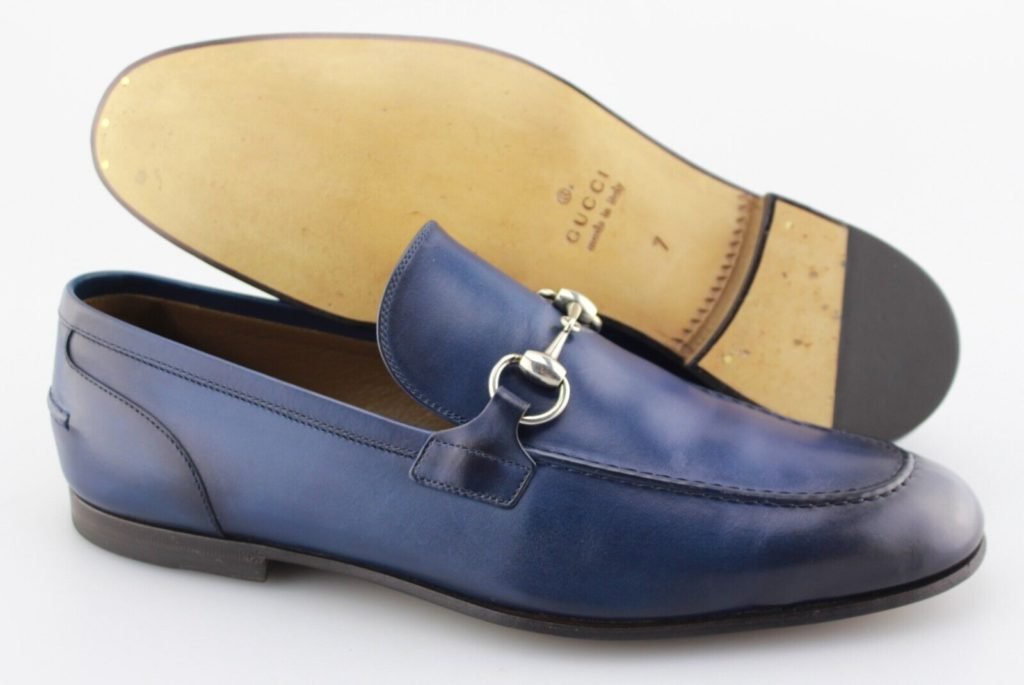 There are many varieties of leather conditioners available, so be sure to read the instructions to determine which one is best for your navy blue loafers.
Once you've applied the conditioner, let it sit for a few minutes before buffing it off with a soft cloth. This will help ensure that the conditioner is properly absorbed into the leather.
After buffing, your navy blue loafers should have a nice, glossy finish.
3. Protect Your Loafers
If you plan on wearing your loafers in wet conditions, be sure to waterproof them. This will help protect them from the elements, ensuring they stay in good condition. Consider investing in a high-quality wax or polish to keep your loafers looking their best.
For added protection, invest in some shoe trees. These are wooden stands that fit inside your shoes and help to support the shape of the shoes. This is especially important for loafers, as they tend to lose their form quickly. Shoe trees will also help absorb moisture and keep your shoes smelling fresh.
4. Store Your Loafers Properly
The best way to store your loafers is in a cool, dry, and dark area away from direct sunlight and heat. Make sure that the area is also away from any dampness to prevent mildew or rot.
It's also a good idea to store your loafers in a cloth bag or a shoe box to protect them from dust and dirt.
When you take your loafers off, make sure to keep them on their sides and never upright. This will help to maintain their shape and keep them from creasing.
If you're storing your loafers in a closet, make sure to place them on a wooden shoe rack to help keep their shape.
Conclusion
In conclusion, caring for navy blue leather loafers is easy and satisfying. By taking a few extra steps, you can ensure your loafers stay looking like new for years.
Regular cleaning and conditioning, along with spot-cleaning any spills as soon as possible, will go a long way towards preserving the life and quality of your loafers.
By following these tips and tricks, you can enjoy your best navy blue leather loafers for years to come.